Welcome to Silver Energy Solutions
Tired of high electric bills? Want to be part of the renewable energy revolution?
Don't be held hostage by ever-increasing energy costs!

Silver Energy Solutions is the answer! Silver Energy Solutions will change the way you live. Be part of the growing number of families and businesses that are going solar, enjoying a reduction in their energy bills, increasing the values of their properties and doing their part to be a good neighbor by conserving energy and reducing our dependence on foreign resources. With Silver Energy Solutions, you'll get a company with extensive experience in solar renewable energy. This has made them a much sought after solution to any customer's solar energy needs.

Here is just a small sample of the types of services Silver Energy Solutions offers you:
• Design, installation and service of rooftop solar photovoltaic (PV) systems connected to your utility.
• Design, installation and service of ground mounted solar photovoltaic systems.
• Design and install roof mounted or in ground thermal solar energy systems to create hot water for water applications and pools.
• Installation and sales of solar attic fans.
• Installation, sales and service of wind powered electrical generation.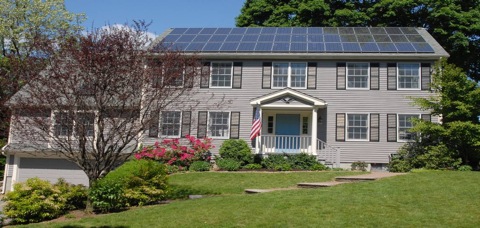 Silver Energy Solutions is a company created upon value, education and pride. With decades of design and construction experience we are able to offer our customers only the highest, most efficient, quality solar energy systems. Silver Energy Solutions prides itself on being a full service company that will install your system and assist you with all of your rebate paper work. One of our main priorities to serving our customers is to provide them with as much information on solar electric to allow them to feel comfortable and secure with their choice of the best solar solution. As you navigate through our website you will find some useful information regarding solar energy systems, how solar works and the financial benefits of having a solar energy system. If you have any questions or if you would like to speak with me or a Silver Energy Solutions representative regarding our products and services, please don't hesitate to either e-mail us at joel@silverenergysolutions.com or call us at (551) 200-1015.

At Silver Energy Solutions, the customer always comes first.

"BE PART OF THE SOLUTION, CALL SILVER ENERGY SOLUTIONS TODAY"