Benefits of Commercial Solar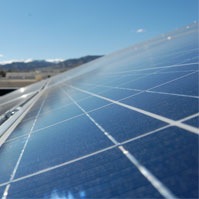 Control energy costs for your business and reduce your environmental footprint with a commercial solar energy system.
The benefits of a commercial solar energy system extend well beyond a reduction of your carbon footprint. A commercial solar energy system provides fixed cost energy pricing for your business via a clean, renewable, locally generated source. In as little as one year, your solar energy system can pay for itself through lucrative tax benefits available only to commercial customers.

Save money on energy expenses through innovative financing options and powerful tax incentives. For many businesses, investing in solar energy makes serious financial sense. Your new solar energy system will:
• Reduce or eliminate your electric bill
• Provide a speedy return on investment (about 4 years)
• Dramatically reduce your tax liability
• Provide long-term financial savings
• Lower your operating expenses, which frees up cash for operations and other investments

A solar energy system can provide consistent renewable energy for over 30 years. With no moving parts, there is little to no maintenance required. Plus, your new solar energy system provides a great opportunity to build your green identity.

Solar energy has benefits beyond the dollars. • Solar energy generation boosts more than just your bottom line.
• Build your company's green identity
• Reinforce an image of being cutting edge and innovative
• Instill employee pride
• Generate positive word of mouth

Did You Know?
There are financial factors that can dramatically affect your commercial solar energy system's return on investment.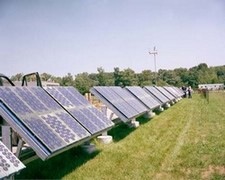 "BE PART OF THE SOLUTION, CALL SILVER ENERGY SOLUTIONS TODAY"