Residential Solar Pricing
Pricing of a residential solar energy system has never been more appealing.
Imagine powering your home with clean, renewable energy, and saving thousands of dollars at the same time. Thanks to great residential solar incentives, rebates and pricing, a photovoltaic system has never been more affordable.

Get an affordable solar system without sacrificing on quality.

There are many financial incentives available that make solar an affordable option for homeowners. The Federal Investment Tax Credit, state rebates, renewable energy credits and falling panel prices combine to make the goal of solar energy for your home attainable. Now you can have an affordable solar system designed by a leading solar company, Silver Energy Solutions. Silver Energy Solutions is proud to empower communities with the highest quality systems. There are a number of financial incentives to consider:
• Federal Investment Tax Credit. Receive a 30% federal tax credit for installing solar on your home.
• State rebates. Thanks to programs like the PA Sunshine Program and the NJ Clean Energy program, you may receive up to 10–25% of your system's cost returned in the form of a rebate.
• Reduction or elimination of monthly electric bills. Many homeowners elect to completely eliminate their electric utility bill fees.
• Renewable energy credits (NJ—SREC & PA—AEC) can be worth several thousand dollars per year.
• Increase in home value. Estimates from industry standards show that, on average, for every dollar saved in home energy costs, twenty dollars in home value is added.
Did You Know?

A solar energy system is more affordable than you might think.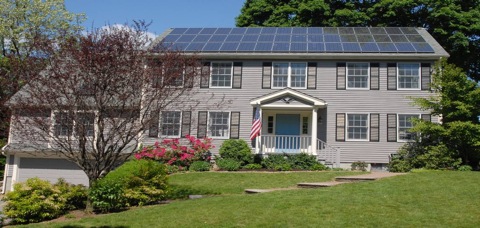 "BE PART OF THE SOLUTION, CALL SILVER ENERGY SOLUTIONS TODAY"